Flooding the Swamp: The Case of Michael Catanzaro
Part IV of SPI's Trump Financial Ethics Watch Series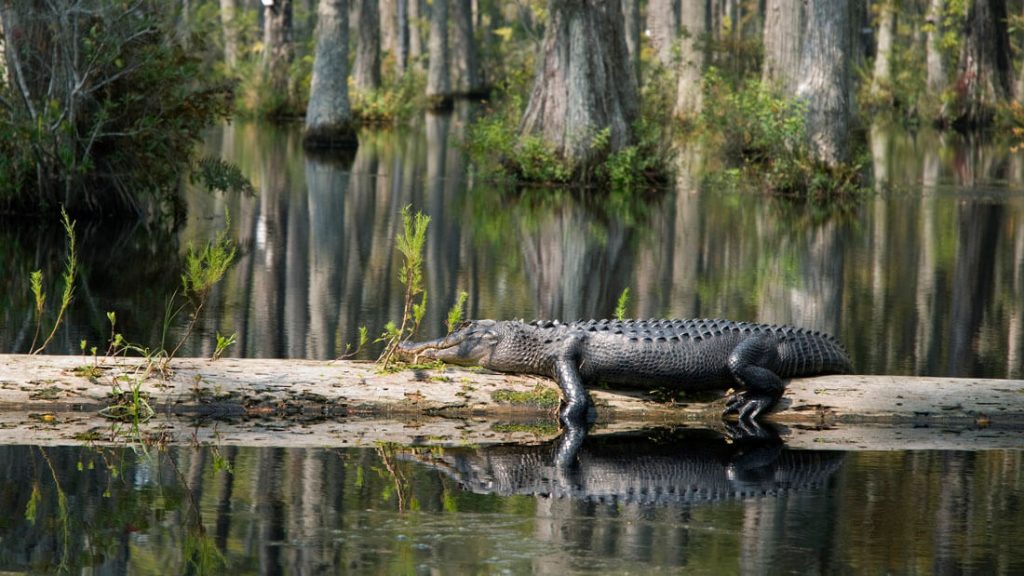 By: Geneva Decker
Walter Shaub, former director of the Office of Government Ethics (OGE) had a difficult time getting the White House to cooperate with a routine request to get copies of ethics waivers of Trump's appointees. While the White House eventually released the waivers, many were undated and unsigned. But self-proclaimed politically-neutral Shaub held true to his position, stating in an interview with CBS that "America should have the right to know what the motivations of its leaders are, and they need to know that financial interests, personal financial interests, aren't among them." This paper will look deeper into the history and interests of one of Trump's appointees, Michael Catanzaro, Special Assistant to the President for Domestic Energy and Environmental Policy.
Catanzaro, among Trump's other appointees, has potential conflicts of interest that are only exacerbated by the recent change in policy made for former government lobbyists under Trump. Catanzaro's position and financial history will serve as an illustration of how an ethically questionable appointment can prevail.
Before the White House
Michael Catanzaro is no stranger to the workings of Capitol Hill. Catanzaro is an experienced gas and oil lobbyist, and has worked for lobbying firm CGCN Group for three years, prior to his White House appointment. According to Catanzaro's most recent lobbying registration, Catanzaro lobbied on issues including The Clean Power Plan, The Coal Combustion Residuals Regulation Act of 2015 (H.R. 1734), and The North American Energy Security and Infrastructure Act (H.R. 8). In addition to lobbying efforts made for Talen Energy, Catanzaro also has a history of lobbying for clients such as Devon Energy, Noble Energy, EnCana Corp, and American Fuel & Petrochem Manufacturers.
Before establishing himself on Capitol Hill, Catanzaro established himself as a writer working for conservative newspapers such as Human Events and Evans-Novak Political Report. He made his views on climate change particularly evident in his articles, urging readers to "blame Old Faithful," Yellowstone National Park's famous geyser, as "the biggest contributor to atmospheric carbon dioxide in the United States."[1] In 2001, he made the assertion that global warming was a "liberal concept" when the Senate began to concede that global warming was posing a significant threat to humanity.[2] Now, Catanzaro is an associate director of policy for the White House Council on Environmental Quality.
Ethical Hazards
Before taking his new White House position, Catanzaro was, until January 2017, still registered as a lobbyist for Talen Energy Supply, one of the largest independent power producers in the country.[3] A lobbyist is required by law to register as such when the individual has spent at least 20 percent of her time each quarter lobbying for a particular client. The registration form must include issues lobbied for, compensation, and companies lobbied for. Mr. Catanzaro, now one of Trump's top energy aides, reported applying $30,000 of his compensation in the last quarter of 2016 for lobbying efforts on behalf of Talen Energy Supply, LLC.
Not only do Trump's appointees have more wealth and more conflicts of interest than individuals hired at the start of the Obama administration, they also receive an additional benefit resulting from the elimination of the ethics provision prohibiting lobbyists from joining agencies for which they lobbied in the prior two years.
This elimination has weakened the standards for nearly 4,000 executive branch hires.[4] Not only that, but President Trump has made it significantly easier for former lobbyists to receive waivers, which permits them to handle matters that can benefit former clients. Secret waivers can also permit these individuals to return to the private sector and lobby for their former clients only six months after the termination of White House employment, rather than the previously required five-year ban.[5]
The Office of Government Ethics defines the rules of post-government lobbying employment restrictions. One restriction "prohibits an appointee from participating in any particular matter on which the appointee lobbied during the two-year period before being appointed." Catanzaro seems to illustrate a case where these restrictions are being worked around by use of waivers. A waiver chart posted on the White House website on May 31st 2017 explains only the nature of the waiver granted to Catanzaro and thirteen other appointees, noting that the waivers are issued in the interest of the public.
Catanzaro's specific waiver permits him to "participate in broad policy matters and particular matters of general applicability relating to energy and environmental policy issues…" due to his "experience and expertise on these issues." His disqualification from such matters, claims the waiver, "would limit the ability of the White House Office to effectively carry out its duties." Specifically, Catanzaro has been given authority to deal with matters such as the Clean Power Plan, methane regulations, and the Waters of the United States (WOTUS) rule, which increases federal jurisdiction over bodies of water previously regulated by states.
While the public cannot be completely certain of Trump's motivations for providing Catanzaro with a waiver, what the public does know is that Catanzaro's former clients have a great deal at stake in new environmental standards. Talen Energy, for example, helps operate the Colstrip power plant in Montana, and could be required to spend up to $1.2 billion to meet environmental standards implemented under Obama.[6] In possession of a waiver, Catanzaro is poised to help roll back the regulations that negatively affect his former clients.
In April 2017, several members of the United States Senate sent a letter to the president, having recognized the conditions for conflicts of interest he had created in appointing former lobbyists, lawyers, and consultants to his administration. The letter, stating at least 36 former lobbyists were among the administration's earliest hires, urged him to reverse these conflicts of interest. The president has not moved to reverse these decisions.
Obama's Rules
All presidents are given the power to grant exceptions. However, there is a time and a place, as seen with the stark contrast of waiver-granting in the last two presidencies. Under the Obama Administration, waivers were only granted in a narrow set of circumstances, and all waivers were made available to the public on the Government Ethics website. Under Trump, former lobbyists are granted waivers with no rule requiring the sharing of why these waivers have been granted. In the April letter from U.S. Senators, they emphasized that Trump has "not followed [Obama's] precedent" in releasing both the waivers and their rationale to the public. In his first four months in office, Trump has granted more waivers than Obama did during his two terms as president.[7]
Geoffrey Burr, for example, a former lobbyist for Associated Builders and Contractors, would not meet the ethical requirements under President Obama's standards due to his prior lobbying history, and therefore would not be able to serve in the Department of Labor. With Trump, however, Burr had little issue finding work at the Department of Labor, despite his employment history. (He is now Chief of Staff at the Department of Transportation.)
Ethical Implications
When an individual joins the federal payroll, all conflicts of interest must be eliminated. However, in the case of Catanzaro – and a number of Trump's other appointees – conflicts of interest persist, despite Trump's campaign promise to "drain the swamp." Catanzaro actively represented coal burning plants and now has a say in writing the regulations that will impact these plants and his former clients. In other words, he is positioned to drastically reduce regulations on coal plants. Moreover, Catanzaro appears to be able to obtain a waiver that permits him to lobby for his former clients after his White House tenure, thereby further encouraging him to serve his future clients rather than the American people.
As political outlet Roll Call explained, it appears the Trump administration, "has embraced the revolving door between government and the private sector." This has serious implications – new government officials are now incentivized to put private interests above those of the people and country they have been sworn in to protect and care for.
Such has been the case with one of Catanzaro's former clients, Oklahoma City-based Devon Energy. Until February of 2017, Devon, the nation's eighth-largest natural gas producer, was prepared to install a complex system for detecting and reducing leaks of dangerous gases. Devon was also in talks to pay a six-figure penalty for violating Obama-era regulations for emitting 80 tons of hazardous chemicals (and known carcinogens) each year.[8] However, just five days after Scott Pruitt, former Oklahoma attorney general, was sworn in as head of the Environmental Protection Agency (EPA), Devon announced that it would be "reevaluating its settlement posture."
In a February 22 letter to Senior Department of Justice Environmental Enforcement Counsel Dan Smith and Assistant Attorney General of the Wyoming Water and Natural Resources Division Elizabeth Morrisseau, who both enforce the federal Clean Air Act, Devon notified them that it was no longer willing to take the steps necessary to upgrade pollution control systems at its Beaver Creek site in Wyoming, nor was it willing to pay a fine of more than $100,000.
Devon's about-face following the appointment of Pruitt as head of the EPA is only the beginning of a perceptible change in the relationship between business and government. Across the Trump administration, lobbyists who once went to battle on behalf of these businesses are now positioned to run the same agencies they battled against. Catanzaro is no exception.
"Catanzaro's appointment as a key Trump administration energy and climate adviser so soon after he served as a fossil fuel lobbyist is an outrageous conflict of interest," said Tyson Slocum, energy program director for progressive consumer rights nonprofit Public Citizen. "Far from draining the swamp, Trump's promotion of an inside-the-Beltway lobbyist to run national energy policy smacks of special interest giveaways for well-connected corporations."[9]
Policy Recommendation
In the end, ethical standards are established and upheld starting at the top. While Catanzaro's appointment is concerning, his appointment and ability to serve in an ethically questionable role for the White House Council on Environmental Quality is a direct result of President Trump's actions. Trump, who stated that he can run both his businesses and government at the same time, has made decisions that make the American public unsure of his commitment to the people of the United States. These actions trickle down to his appointees and it is up to President Trump to set the precedent. Even Walter Shaub admitted he has achieved all he can achieve under the current circumstances.
To convince the American people their interests lie above his own financial interests, the circumstances must change – Trump must sell off his assets, something his attorney said he could not do because he would lose money. But Walter Shaub, and surely other Americans, have no sympathy for that. "He's in a position where he's going to have to send young men and women to die in combat potentially, or risk their lives at least. They're paying a much higher price. So, no, it's not too much to ask for somebody to incur a bit of a financial loss if they have to sell things off," Shaub said in his interview with CBS.
Editor: Eric Witmer
[1] Catanzaro, Michael. "If Globe is Warming, Blame Old Faithful." Human Events Jan 16 1998: 5. ProQuest. Web. 26 June 2017.
[2] Catanzaro, Michael. "Senate is Ratifying Liberal Concept of Global Warming." Human Events Sep 10 2001: 5. ProQuest. Web. 26 June 2017.
[3] Lipton, Eric and Steve Eder. "White House Details Ethics Waivers for Ex-Lobbyists and Corporate Lawyers." The New York Times. 31 May 2017. Web. 22 December 2017.
[4] Lipton, Eric, Ben Protess, and Andrew W. Lahren. "With Trump Appointees, a Raft of Potential Conflicts and 'No Transparency'." The New York Times. 15 Apr. 2017. Web. 6 June 2017.
[5] Allison, Bill. "Ethics Rules Waivers for Trump's Team to Get Federal Scrutiny." Bloomberg Politics. 29 Apr. 2017. Web. 5 June 2017.
[6] Lipton, Eric, Ben Protess, and Andrew W. Lahren. "With Trump Appointees, a Raft of Potential Conflicts and 'No Transparency'." The New York Times. 15 Apr. 2017. Web. 6 June 2017.
[7] Yglesias, Matthew. "Trump has granted more lobbyist waivers in 4 months than Obama did in 8 years." Vox. 01 June 2017. Web. 26 June 2017.
[8] Tabuchi, Hiroko, and Eric Lipton. "How Rollbacks at Scott Pruitt's E.P.A. Are a Boon to Oil and Gas." The New York Times. 20 May 2017. Web. 26 June 2017.
[9] Horn, Steve. "Weeks Before Becoming Trump Top Energy Adviser, Mike Catanzaro Lobbied for Keystone XL." DeSmogBlog. 25 Apr. 2017. Web. 8 June 2017.