Purpose > Profit
Finance is an Industry with a higher purpose than profit.
Seven Pillars Institute (SPI) is an independent think tank for research, education, and promotion of financial ethics. We are affiliated with the University of London – Queen Mary College.
Ethics in Finance is Good
Support Our Continuity & Mission
Our mission is to promote and enhance the practice of ethics in finance, our quest, to make ethics an integral part of finance theory. Our research and educational resources are free to all users. SPI serves as the space for new ideas. Help us achieve our mission and quest with your financial support.
…

…
Our Resources
Industry leading resources are free to access with the support of our generous donors.
…
…

Speaking Engagements
Dr. Kara Tan Bhala has over 23 years of experience on the sell side and buy side of the finance industry, and years of training in moral philosophy. She has given speeches and lectures on financial ethics at universities, government institutions, and NGOs around the world.
Bursa Malaysia
Stock Exchange of Malaysia
Monday, February 6th.
Keynote – Women in International Business
International Trade Council of Kansas City
Wednesday, March 8th
Financial Ethics in the Age of Trump
University of Auckland School of Law
Tuesday, June 6th
The Global Business Ethics Symposium
Bentley University
June 15th, 2017
The Transparency Symposium
Mercer Consulting
September 28th, 2017
---
International Investment Management
Read the new and original book lead-authored by Seven Pillars Institute's President, Dr. Kara Tan Bhala. The book synthesizes three theories of finance and gives a lucid explanation of ethics and its real-world application in investment management.
The Business of Ethics
Dr. Kara Tan Bhala, President of Seven Pillars Institute, contributed a chapter to this handy, engaging and readily accessible volume. Contributors to the book span the academy, financial services, and industry. They include Nobel Laureate Professor Muhammad Yunus, the founder of Grameen Bank and originator of social business and microcredit, Charles Hamden-Turner the creator of Dilemma Theory and Emmanuel Lulin, Chief Ethics Officer of L'Oreal.
---
---
      
Collaboration with Queen Mary University of London
Seven Pillars Institute for Global Finance and Ethics (SPI) and the Centre for Commercial Law Studies (CCLS) at Queen Mary University of London have a collaborative affiliation in their work on ethics, law, and regulation in finance. The goal of the collaboration is to foster a dialogue on important ethical policy issues affecting the financial services industry.
---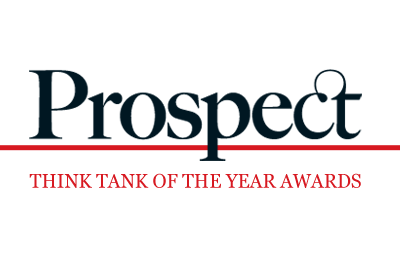 The Prospect Think Tank Awards 2016 shortlisted and cited the research of Seven Pillars Institute (SPI) on climate change mitigation, praising its "deft work on eco-tourism". The Awards are an annual recognition of the influential work carried out by think tanks across the globe.
---
Recent Posts
By: Andrea Gorga Is it fair to trade-off less local inequality for more global inequality? The links between globalization, wealth inequality, and protectionism are readily apparent from recent trends…
Read More